Loved by a Kraken
Fian needs to find a suitable plus one for his brother's wedding, and since his demon brother is marrying a human, Fian decides to bring a human to the wedding as well. If he gets lucky, he might even find one who isn't dull or dumb.
Kiara gave up her life in the city to move to a small town where she sells jams, except she isn't sure why she did that. Coding was her love, and jams are not. Then, just after she broke up with her ex because he cheated on her, a handsome stranger walks into Kiara's store and from there straight into her dreams.
While Fian discovers humans come in more flavors than he had thought, jealous witches close in on Fian and Kiara. Will the coder and the demon be able to find love despite the wicked magic? And are tentacles still amazing outside of dreams?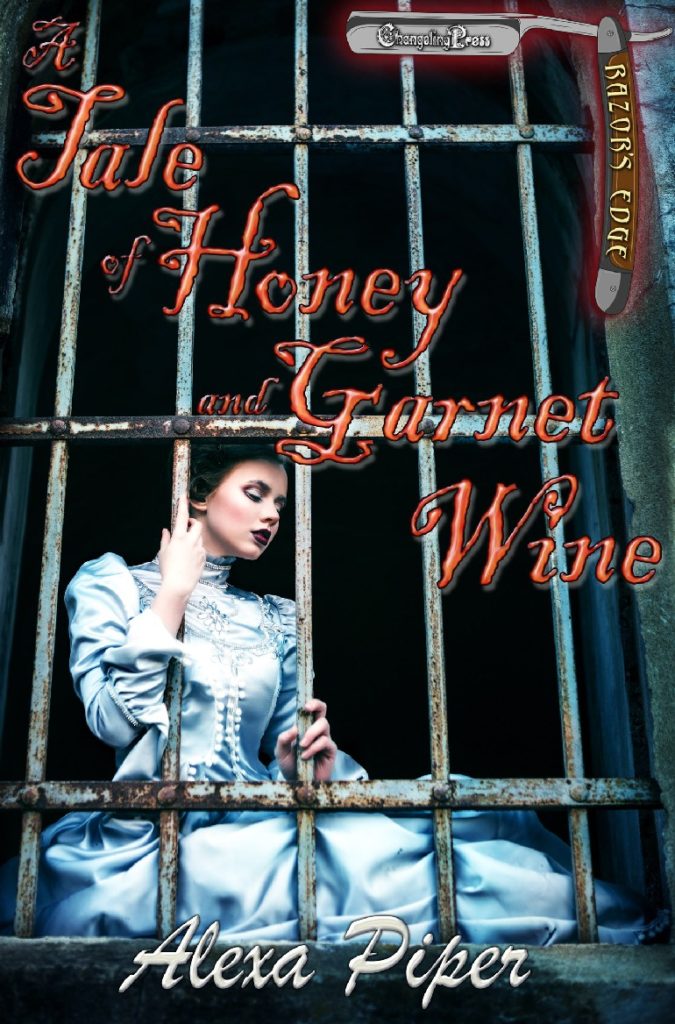 A Tale of Honey and Garnet Wine
Amazon, Kobo, Barnes &Noble, Apple, Changeling Press
What if there was more to Bram Stoker's Dracula? Something darker, older, and stranger than drinking blood and seducing English girls? Athena has questions about Dracula and the legend he has become.
She finds a man who is much more than a man. Or perhaps he allows her to find him. From there on out, the two play a peculiar game of cat and mouse. But who will win, and what will be the winner's prize?
Publisher's Note: A Tale of Honey and Garnet Wine contains scenes of bondage and dubious consent some readers may find offensive.
Desire Under the Silver Screen
All Jo wants is a quiet night at the movies, but the movies are becoming real, and some are out to get her. Robert, English and vampire, does not see himself as a saver of damsels, so he is delighted to find Jo anything but a damsel, even if she did need saving. Courting while fighting monsters is a first for Robert, and falling in love with a vampire is a first for Jo. It will take their combined efforts to protect reality from all the b-movie horrors the silver screen has to offer.
Desire Under the Silver Screen is available from Cobblestone Press and Amazon.
Desire Under the Silver Screen is suitable for the drinking game mentioned here.